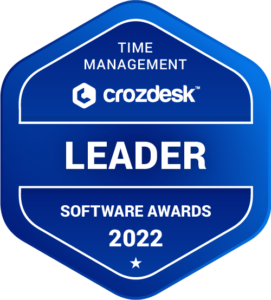 Jibble's time tracking software works seamlessly on any device

Mobile time tracking

Turn any device into a time clock

Give your team the option to track time on site, remotely, or while they're on the move. One click, and you're in!

Use precise geolocation technology to ensure your team is in the right place at the right time.

Eliminate buddy punching and time thefts with live face recognition. Attendance made easy (and fun!) with a selfie.

Offline time tracking software

No internet? Not an issue. Track time even when the connection drops.

Web time tracking

Track time in any browser

Jibble in and out with one click of a button. Switch activities, projects or clients without having to clock out.

Edit timesheets

Manage time entries and hours, or restrict timesheet editing. Precise timesheets to avoid payroll fines.

Advanced reports

Gain insights for costing and productivity.

Desktop time tracking

Seamless desktop tracking

Track time with our Windows time tracker or Mac time tracker, all within your familiar desktop environment.

The flexibility you need

Capture hours as they happen in real-time or add manual entries for work that happens off-screen.

Real-time synchronization

Log hours on your desktop, then seamlessly switch to your mobile. Our real-time data synchronization keeps everything in harmony.

Shared kiosk tablet

Set up a work tablet or phone as an online kiosk

Ridiculously easy time tracking. Make clocking in and out a habit for your entire team.

Kiosk Speed Mode

Team members are clocked in automatically when they stand in front of a kiosk thanks to Jibble's powerful facial recognition capabilities.

Offline employee time tracking

Track time even with a weak connection. Data will be synced to the server once you're back online.

Extra security

Use face recognition or customized pin numbers (or both!) to ensure secure clock-ins.

Microsoft Teams or Slack

Track time from Slack or Microsoft Teams

Making it that much easier for your team to Jibble in and out.

Stay on top of the action

See who's Jibbled in and out, view timesheets, get alerts, and so much more, all from within Microsoft Teams and Slack.

Super easy to set up

Get your team Jibbling with our Microsoft Teams time tracker or Slack time tracker within minutes.

Chrome Extension

Track time from anywhere your work takes you

Tracking time without desperately hunting through your open tabs.

Save time, increase efficiency

Your timer is just a click or keyboard shortcut away – it doesn't get any easier than this.

Real-time syncing across all platforms

Start the timer via the time tracking extension for Chrome and stop it from any other device.

Manage time off like a pro

Easy leave management

Jibble's PTO tracker means leave is linked to work schedules. Managers approve leave via the web browser or while they're on the move.

PTO tracking

Accurate data with real-time updates

Never miss a thing

Accurate monitoring requires accurate time tracking. With Jibble, timesheets are updated as soon as team members submit an entry, so you spend less time managing and more time producing results.

Detailed reporting and analytics

Powerful insights at your fingertips

Detailed reporting and analytics to help you manage payroll, employee productivity, and budget costs. See breakdowns by activity, project, or client, and breakdowns of overtime calculations.

Time tracking software for SMEs to Enterprises

Thousands of companies from every industry use Jibble to track employee time

The highest-rated time tracker on the market

Pros: ease of use, functionalities that no other timesheet application offers, a great API. Support is awesome. Perfectly suited for a company that uses multiple online systems.

I love the web dashboard that gives me the ability to quickly see hour spent on projects. Seamless, easy to use, and the Jibble support team is extremely responsive!

Jibble exceeded our needs and continues to update. Easily got our team onboard right away. Great for time stamping employees that work offsite.

Jibble Rocks! So far, I've tried multiple platforms but I've stuck with Jibble as it is easy to use. Also, it sends me daily, weekly updates on the team's timesheet.

Customer support is outstanding

Really very pleased with Jibble... very easy to navigate and customer support is outstanding. Easy to clock in and out and make adjustments. Plus, reports are very easy to request.

Takes the headache out of time tracking

Jibble takes the headache out of time tracking. The team can easily see who's working at any given time and pull hours for reports and payroll.

Honestly, I wasn't super excited about my company having this type of software to keep track of time. Oh, how my opinion has changed. Jibble is one of the best time tracking software I have ever seen... it has exceeded my expectations.

Employees enjoy the simplicity

I onboard a lot of employees every month and it is simple to get them up and running with only a 2 minute explanation of how to use Jibble.

Jibble is priceless. Jibble is a very important tool for any startup working remotely. It has solved our problem for tracking the time of remote workers. It has integration with Slack and Microsoft Teams. Our team doesn't sign in and out, but Jibbles in and out!

Great platform for managing work hours. Jibble makes easy the administrative load of signing a manual clock-in sheet. Our business makes use of home consultants as well and this platform is a great tool for managing work hours.

Jibble allows my crew to clock in remotely

Jibble allows my crew to clock in remotely, which has allowed me to move them out of the office and take my entire department remote. Thank you Jibble.

Life-saving freemium clocking SaaS that we can't live without. Easy-to-use interface. Used for payroll and time tracking... having such an easy and beautiful service for free is extremely helpful.

Pleased. Great for daily times. Great, easy-to-use attendance software that you can amend to suit your business. The employee facial recognition attendance is really good and very easy. 10/10

Made tracking staff time a breeze

Jibble has changed the way we calibrate pricing in our business as we now have clarity in measuring KPIs. Jibble's time management software made it possible to compare work carried out by team members and identify bottlenecks and where systems needed improvement. Jibble made tracking staff time a breeze.

Simply no other competitor that is close

Easy and awesome customer support. Fantastic, and a big problem solver for my small team. This is the type of company that will be successful. We've used Jibble since we were on Slack and then moved to MS Teams. The ease of use makes it an amazing tool.. and there is simply no other competitor that is close!

Hands-down the best face recognition biometric attendance system

For the price and functionality, this is hands-down the best face recognition biometric attendance system. We would probably still use it even if it did not have the bio and geo functionality. Who can complain about the price?

With the Slack integration... it's PERFECT for our team

Amazing app. We have a team of about 300 interns who need to track their hours for various reporting purposes. We found Jibble because of its integration with Slack. After about 20 minutes of testing it out, I decided it was an amazing tool and invited all 300 of my interns to start using it daily. With the Slack integration, it is easy to clock in and clock out without ever even having to leave Slack. It's PERFECT for our team.

Pros: Jibble facilitated our time tracking of employees on different sites. Customer service was very receptive. Cons: Orange isn't my favorite color.

Top-class customer service

So far our experience is really positive, especially the support that we received from the Jibble Team. It is very easy to reach out to them and they do provide you with top-class customer service. It is exactly what we were looking for and has helped us have a much better grip on our staff hours and payroll.

We use Jibble to clock hourly employees in and out. It is dead simple and just what we need. We have a special project coming up and it will be great to be able to clock hours to a project. A great time card calculator.

The best timesheet app I have used in 20+ years of running payroll!

The ability for all team members to log in on site and remotely using the same software is such a time saver for us. The system is very easy to use and reporting is simple and quick. Customer support are quick to reply and very helpful. All in all, this is the best timesheet app I have used in 20+ years of running payroll!

Jibble makes it very easy to track your time spent on different projects. There is also an app that can be used on your phone if you are on the move. It is extremely easy to add projects and activities.

Everyone in my team finds Jibble easy to use and transparent

Everyone in my team finds Jibble easy to use and transparent. Easy features and dashboard and the best feature is the chrome extension which all of us loved. Happy Jibbling!

Great service with a very active support team

Great service with a very active support team. The software packs so many features in a simple way.

FAQs

Some frequently asked questions...

Absolutely! Jibble's time tracking software is 100% free forever for unlimited users.

There are a few other time tracking software that have fairly good free plans, such as MyHours, Clockify, Paymo, and Actitime, but none are nearly as comprehensive as Jibble as a free time tracking software.

To be fair, most of them do… but there are exceptions.

Listen, Jibble is indeed free, but it's also the highest-rated time tracking software according to the consensus of independent user-based review sites like Capterra and G2.

While other time tracking software have highly restrictive free plans, Jibble is free forever for unlimited users.

So get Jibbling today!

Here are five key differences (although there are many more)…

1. Jibble is 100% FREE.

2. At Jibble, we believe the biggest challenge with time tracking is getting employees and contractors to actually use the software in the first place! That's why we're focused on making clocking in and out as easy and seamless as possible, with nudges and reminders when, and not if, your employees forget.

3. Jibble is a very focused product. We're not a general HR app, we just do time tracking, and that's why we do it really well.  And we integrate with other HR, payroll, and accounting apps.

4. Jibble's time tracking app is dead easy to use, with most employees and contractors understanding how it works through our easy-to-understand interface.

5. If you look at the broad consensus of reviews and ratings, there is no higher-rated time tracking than Jibble – see to find out more.

Yes! We will be rolling out with a desktop app that offers screenshot monitoring very soon! 

While we do offer screen recording, we don't use screen recording ourselves. We believe that the most effective way to enhance productivity by focusing on the tasks and projects at hand, rather than monitoring each employee's every action throughout the day.

Of course, there are some potential benefits of using screen recording, such as:

Identifying Distractions – Screen recording helps employees recognize the distractions that may be affecting their productivity. Once identified, they can take steps to eliminate these distractions and stay focused.
Promoting Accountability – Knowing that their work is being monitored can motivate employees to stay accountable and maintain their focus on tasks, boosting overall productivity.
Facilitating Communication – Screen recording can serve as a helpful communication tool between employees and managers. Employees can use screenshots to showcase their work and seek guidance if needed whereas managers can provide feedback and ensure that everyone is aligned on project goals.

If you do decide to use screen recording for your team, it's crucial to do so responsibly and ethically. For example, employers should avoid using screen recording to spy on employees or monitor personal activities. Instead, screen recording should be leveraged to enhance transparency and communication within your team, rather than as a form of micromanagement.

Prior to implementing a time tracker with screen recording, we recommend transparently communicating with your employees about the reasons behind its use and how the collected data will be utilized. Open dialogue helps build trust and ensures everyone is on the same page.

We believe the best businesses are highly focused. Whether it's Tesla (electric cars), Slack (messaging), Google (search), Facebook (social media), or McDonald's (burgers), the best businesses tend to be highly focused, at least for their first decade.

We took the view that we're going to do one thing REALLY well instead of several HR things fairly well.

And, sure, time tracking sounds easy, but creating fantastic time tracking experiences isn't. Getting teams to clock in and out without problems and securely, making data accessible to the right people in a format the team understands, being able to drill down quickly to the information that matters, integrating seamlessly with other HR and accounting apps, etc… they're all details that we're focused on getting right.

Jibble is currently available in English and French. We are working on complete Spanish, Portuguese, German, and Arabic versions of our app which will be released in a few months.

Yes, Jibble's time tracker is 100% free, without any employee or time limit.

Jibble does offer optional upgrades, which many larger SMEs and enterprises are likely to want, but for most businesses, particularly smaller ones, the free version is more than enough.

Find out more about Jibble's upgrade plans.

We understand Jibble isn't for everyone; no product is.

The good news is that there are plenty of other options out there, although none are as highly reviewed by independent reviewers and users as Jibble.

To help you make the right choice, we have – as honestly as possible – reviewed all the alternatives, and here are our top 6 time tracking software picks. Or check out Jibble's reviews of other time tracking software.

While using Jibble is really easy, setting it all up so it works with the time policies of your organization isn't always that easy.

So, don't be shy. Book a meeting with one of our experts – we'd just love to have a chat, discuss how Jibble can help your team, and get you started.

Actually, there is. When you're considering a time tracking software, you're not just investing time and money into what the software is today, but also what the software will be like in years to come because changing time tracking software isn't easy.

Jibble runs on an ASP.NET framework with Swift and Kotlin for a native mobile experience and Vue.js for its web app. In plain English, Jibble is built on robust yet modern platforms, which means stability and super-fast development cycles.

Check out Jibble's product roadmap – Jibble is not only the highest-rated timesheet software, it's also getting better every week.

Jibble's time tracking software is 100% free forever for unlimited users, forever.

Ok, agreed, there are a few other time tracking software that have fairly good free plans BUT, and here's the thing, none are NEARLY as comprehensive as Jibble as a free employee time tracking software.

Most employers track employee time without understanding what "time" even is.

Time is actually one of the four fundamental dimensions of the universe, the one in which events occur in a sequence.

Einstein discovered that time is relative to the observer, so an employee could be late according to your reference frame but be on time according to their own!

It's a bit confusing, so our advice is to be like most employers, and track employee time without truly understanding what it is.

Don't waste another minute! Jibble is FREE forever.

Get jibbling with the ultimate time tracking software...

Track time now - it's FREE!