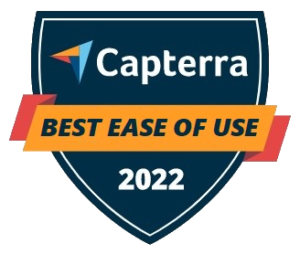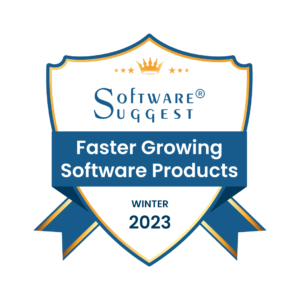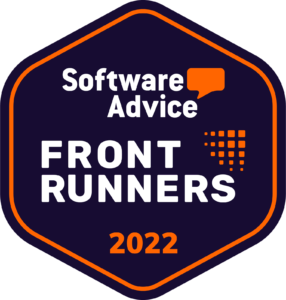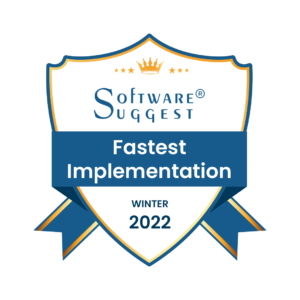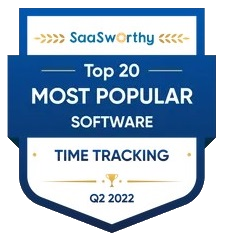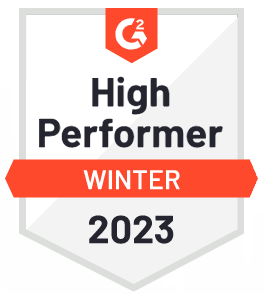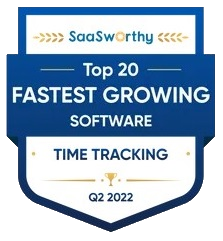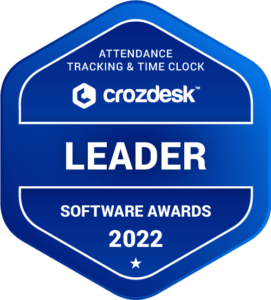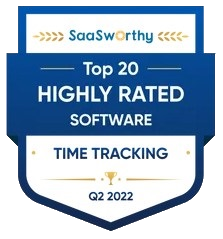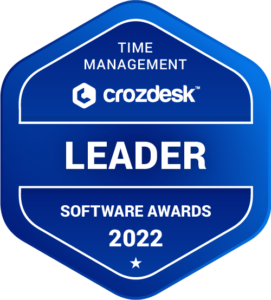 Jibble's timesheet software works on any device, anywhere...

Mobile time tracking

Turn any device into a time clock app

Give your employees options to track time on site, remote, or even from the road.

Use our geolocation technology to ensure your team is in the right place at the right time.

Eliminate buddy punching and time thefts with face recognition tracking. Attendance is made easy with a selfie.

Offline timesheet software

No internet? No problem. Track time even when the connection drops.

Web time tracking

Track time in your browser

Jibble in and out, change tasks, activities, projects or clients

Edit timesheets

Manage time entries and hours

Advanced reports

Gain insights for costing and productivity

Shared kiosk

Set up a work tablet as an online kiosk

Make clocking in and out a habit for your entire team

Kiosk Speed Mode

Team members are clocked in automatically when they stand in front of a kiosk.

Offline employee time tracking

Track time even with a weak connection. Data will be synced to the server once you're back online.

Extra security

Use face recognition, your customized pin number, or both to ensure secure clock-ins.

Microsoft Teams or Slack

Track time from Slack or Microsoft Teams

Making it that much easier for your team to Jibble in and out.

Stay on top of the action

See who's Jibbled in or out, view timesheets, get alerts, and so much more, all from within MS Teams and Slack.

Jibble's Microsoft Teams and Slack integrations are super convenient

… and really easy to set up. Get your team Jibbling with our Microsoft Teams time tracker or Slack time tracker within minutes.

Chrome Extension

Track time from anywhere your work takes you

Start and stop the timer without switching between tabs.

Save time, increase efficiency

Your timer is just a click or keyboard shortcut away – it doesn't get any easier than this!

Time data syncs real-time across all platforms

Start the timer via our Chrome Time Tracking Extension and stop it from your phone or tablet.

Accurate data with real-time updates

Never miss a thing

Accurate monitoring requires accurate time tracking. With Jibble, timesheets are updated instantly as soon as team members submit an entry, so you can spend less time managing and more time doing.

Detailed Reporting & Analytics

Powerful insights at your fingertips

Detailed reporting and analytics to help you manage payroll, employee productivity, or budget costs. Timesheets with endless possibilities.

Managing time off is a breeze

Easy leave management

Jibble's PTO tracker means leave is linked to work schedules. Managers approve leave via the web or on the go.

PTO tracking software

Stay in control with Jibble's dashboard

...and its handy Who's in/out feature

Jibble's dashboard puts you in control. See hours tracked by organization, group, schedule or location, and know who's in or out realtime.

Start tracking time in minutes

Track time in three steps

Create your Jibble account

Create your Jibble account within minutes.

Invite your team members

Invite your team members via email, SMS or simply forward them a link.

Start tracking time

That's it! You're done and you can now get jibbling, adjust settings and add activities.

Start onboarding now - Jibble is FREE!

Keep operations running from your mobile

Through reminders and alerts

Jibble does more than manage employee time, it keeps your operations running through alerts, so you know real-time what's going on with your team.

Jibble remembers when your staff forget

Reminders and automation

Jibble is designed to seamlessly work with your organization. Whether it's time-based or location-based reminders, auto-clock outs, Jibble ensures those time entries happen.

Managing your staff breaks is now easy

Whether they're paid or unpaid

Jibble's flexible break and lunch management helps you allocate meal and rest breaks while flagging breaks that are extended, so you don't have to worry about keeping track of break hours.

Customizable overtime settings

Set different rates for different overtimes

Whether it's daily overtime, rest day overtime, accelerated overtime, weekly overtime, public holiday overtime, Jibble gives you the flexibility to set when those overtimes start and their rates.

Jibble scales with your organization

Flexible groups

Jibble's flexible grouping allows you to assign different employees to different groups, each with different authorisation levels and restrictions. Jibble is built with enterprises in mind, so you never have to worry about growing out of Jibble.

Export your data in a few clicks

Excel, CSV or your payroll software

With Jibble your timesheet data can easily be exported to perform additional calculations for payroll or analysis. And then upload your timesheet data onto your accounting software with minimum effort.

Payroll-ready timesheets for your business

Time and attendance software your business needs

Align timesheet views to your payroll with customizable pay period cycles. Pay accurate salaries with custom overtime settings. Jibble is a payroll-ready attendance tracker every HR department needs.

Timesheet app

Device lock

Leave nothing to chance

Eliminate buddy punching via device lock – so employees can only jibble in from their own allocated device.

Customizable clocking in restrictions

As flexible or strict as you need

Make clocking in as flexible or strict as you need. And if the default settings aren't enough Jibble allows you to customize as you need.

Approval workflows

...for larger SMEs and enterprises

Employees can submit their timesheets with work hours and overtime for managers to review. Just set up permissions and pay periods, and you're ready to go.

Change history

...so every edit is recorded

Jibble's change history means that every changed time entry is recorded. When the change was made and why. That's, of course, if permission is given for them to change their entries.

So what's the team working on?

Effective time management

Know who's working on what activity, project, or client with real-time dashboards.

Hours calculated by projects and clients

or activities

Jibble allows you to calculate work hours by activity, project or client, ideal for project tracking and billing and to help you understand where those hours are going. Select your currency, then set your billable hourly rates to easily get accurate client charges.

Remote staff love Jibble

...because we've made jibbling so easy

Jibble is a great solution for remote staff. We help in connecting teams, creating results-focused organizations, and encouraging transparency.

Remote employee time tracking

Time tracking for SMEs to Enterprises

Jibble is built for scale

From SSO, 2 Factor Authorisation, local data residency, self-hosting, to integrating with our native API, we are able to handle your needs.

Time tracking for enterprises

Time tracking software for SMEs to Enterprises

Thousands of companies from every industry use Jibble to track employee time

Pros: ease of use, functionalities that no other timesheet application offers, a great API. Support is awesome. Perfectly suited for a company that uses multiple online systems.

I love the web dashboard that gives me the ability to quickly see hour spent on projects. Seamless, easy to use, and the Jibble support team is extremely responsive!

Jibble exceeded our needs and continues to update. Easily got our team onboard right away. Great for time stamping employees that work offsite.

Best so far for tracking remote employees. Taking selfies makes work fun!

What I like most about Jibble is it's ease of use, while still being super versatile. They keep rolling out new features that impress.

Customer support is outstanding

Really very pleased with Jibble... very easy to navigate and customer support is outstanding. Easy to clock in and out and make adjustments. Plus, reports are very easy to request.

Jibble Rocks! So far, I've tried multiple platforms but I've stuck with Jibble as it is easy to use. Also, it sends me daily, weekly updates on the team's timesheet.

Takes the headache out of time tracking

Jibble takes the headache out of time tracking. The team can easily see who's working at any given time and pull hours for reports and payroll.

Employees enjoy the simplicity

I onboard a lot of employees every month and it is simple to get them up and running with only a 2 minute explanation of how to use Jibble.

Honestly, I wasn't super excited about my company having this type of software to keep track of time. Oh, how my opinion has changed. Jibble is one of the best time tracking software I have ever seen... it has exceeded my expectations.

The best time tracker I have used so far

We will never use any other timesheet software. I used the intuit time tracker before but I find Jibble more useful for my team and also I have to check all of the employee's timesheets without any hassle.

Life-saving freemium clocking SaaS that we can't live without. Easy-to-use interface. Used for payroll and time tracking... having such an easy and beautiful service for free is extremely helpful.

Pleased. Great for daily times. Great, easy-to-use attendance software that you can amend to suit your business. The employee facial recognition attendance is really good and very easy. 10/10

With the Slack integration... it's PERFECT for our team

Amazing app. We have a team of about 300 interns who need to track their hours for various reporting purposes. We found Jibble because of its integration with Slack. After about 20 minutes of testing it out, I decided it was an amazing tool and invited all 300 of my interns to start using it daily. With the Slack integration, it is easy to clock in and clock out without ever even having to leave Slack. It's PERFECT for our team.

Made tracking staff time a breeze

Jibble has changed the way we calibrate pricing in our business as we now have clarity in measuring KPIs. Jibble's time management software made it possible to compare work carried out by team members and identify bottlenecks and where systems needed improvement. Jibble made tracking staff time a breeze.

Simply no other competitor that is close

Easy and awesome customer support. Fantastic, and a big problem solver for my small team. This is the type of company that will be successful. We've used Jibble since we were on Slack and then moved to MS Teams. The ease of use makes it an amazing tool.. and there is simply no other competitor that is close!

Easy to use, easy to track the staff, choosing the authorized location in order to log in or out which means no one can cheat! No need to go to the office to check the staff if they came or not.

The face recognition software is really good and very easy. 10/10.

Great easy to use software that you can amend to suit your business. The facial recognition is really good and very easy. 10/10. Easy to use and good customer service.

Jibble is priceless. Jibble is a very important tool for any startup working remotely. It has solved our problem for tracking the time of remote workers. It has integration with Slack and Microsoft Teams. Our team doesn't sign in and out, but Jibbles in and out!

Hands-down the best face recognition biometric attendance system

For the price and functionality, this is hands-down the best face recognition biometric attendance system. We would probably still use it even if it did not have the bio and geo functionality. Who can complain about the price?

AMAZING, doing an incredible job for us

In our team, we use Jibble to track working hours. It is doing an incredible job for us! We now have a very clear and perspective overview of our work. Easy access, Jibble lets you clock in and clock out from any device! Exceptional time tracking, you can track project management, payroll hours and activities during the day. It even lets you edit time in the past! AMAZING!

Jibble allows my crew to clock in remotely

Jibble allows my crew to clock in remotely, which has allowed me to move them out of the office and take my entire department remote. Thank you Jibble.

Frankly, no other software got even close

Wonderful time management software. This has been a lovely experience right from the start. Simple-to-understand set-up, lots of personal support on hand, a useful 'onboarding' session to explore features and help me with exports. We needed a system for tracking consultants' time in contracts broken down by tasks. Jibble is the solution and frankly, no other software that I looked at got even close in terms of ease of use and price.

Fabulous app for tracking time for legal services

Fabulous app for tracking time for legal services... we don't end up missing out on income due to lack of detail in timesheets. It's simple to use, easy to learn, and quick and painless to implement in our office. Everyone got on board quickly! The management loves the detailed notes about time spent.

FAQs

Some frequently asked questions...

Absolutely! Jibble's time tracking software is 100% free forever for unlimited users.

There are a few other time tracking software that have fairly good free plans, such as MyHours, Clockify, Paymo, and Actitime, but none are nearly as comprehensive as Jibble as a free time tracking software.

Not at all.

Listen, Jibble is indeed free, but it's also the highest-rated time tracking software according to the consensus of independent user-based review sites.

While other timesheet software have highly restrictive plans, Jibble is free forever for unlimited users.

So get Jibbling today!

Here are five key differences (although there are many more)…

1. Jibble is 100% FREE.

2. At Jibble, we believe the biggest challenge with time tracking is getting employees and contractors to actually use the software in the first place! That's why we're focused on making clocking in and out as easy and seamless as possible, with nudges and reminders when, and not if, your employees forget.

3. Jibble is a very focused product. We're not a general HR app, we just do time tracking, and that's why we do it really well.  And we integrate with other HR, payroll, and accounting apps.

4. Jibble's attendance app is dead easy to use, with most employees and contractors understanding how it works through our easy-to-understand interface.

5. If you look at the broad consensus of reviews and ratings, there is no higher-rated time tracking than Jibble – see to find out more.

No, because this approach just doesn't work. And there a few reasons:

1. Most employees don't like it and so it results in staff churn.
2. It sends a message to employees that management doesn't trust them.
3. Most importantly, it shifts the attention away from performance to time in front of a screen and the number of times you press your keyboard. You ask one of your employees why XYZ is taking so long, they show you that they're working hard, pointing back at the results of the screen recording app. And, of course, those recordings don't show what they're doing on their mobile or whether they've got another laptop right next to the one from which the screen is recorded!

Few would disagree that the best way to measure performance is output. That is exactly what high-performing teams need to relentlessly attempt to measure. But measuring output isn't that easy for most non-sales roles. Sure, in theory you have KPIs, but in the real world there are so many good reasons why those KPIs are missed.

A balanced approach, and one that we're seeing adopted by leading companies is rather old school. Employees indicate their hours they've spent on various tasks, i.e timesheets. This gives visibility and transparency of what they're working on. Crucially, it also allows managers to go into any of those tasks and see the output. If an employee has indicated that they've spent 7 hours building a spreadsheet, a quick 5 minute call will show how productive those 7 hours were. Do this a few times and you have a very good sense of that employee's productivity. Sure, it's simple but it's very effective.

A difficult problem is that staff keep forgetting to put in their hours. And so Jibble is focused on making time tracking seamless, aided with reminders, the ability to track time via MS Teams or Slack, and making clocking in and out easy, whether on a laptop or mobile phone. This creates a transparent work environment where employees are focused on performance.

We believe the best businesses are highly focused. Whether it's Tesla (electric cars), Slack (messaging), Google (search), Facebook (social media), or McDonald's (burgers), the best businesses tend to be highly focused, at least for their first decade.

We took the view that we're going to do one thing REALLY well instead of several HR things fairly well.

And, sure, time tracking sounds easy, but creating fantastic time tracking experiences isn't. Getting teams to clock in and out without problems and securely, making data accessible to the right people in a format the team understands, being able to drill down quickly to the information that matters, integrating seamlessly with other HR and accounting apps, etc… are all details that we're focused on getting right.

Jibble is currently available only in English. However, we are working on complete French, Spanish, Portuguese, German, and Arabic versions of our app which will be released in a few months.

Yes, Jibble's time tracker is 100% free, without any employee or time limit.

Jibble does offer optional upgrades, which many larger SMEs and enterprises are likely to want, but for most businesses, particularly smaller ones, the free version is more than enough.

Find out more about Jibble's upgrade plans.

Listen, Jibble's timesheet software is 100% free forever for unlimited users. All the timesheet features for unlimited employees are free.

Ok, agreed, there are a few other timesheet software that have fairly good free plans BUT, and here's the thing, none are NEARLY as comprehensive as Jibble as a free employee timesheet software.

Most employers track employee time without understanding what "time" is.

Time is actually one of the four fundamental dimensions of the universe, the one in which events occur in a sequence.

Einstein discovered that time is relative to the observer, so an employee could be late according to your reference frame but be on time according to their own!

It's really confusing, so our advice is to be like most employers, i.e. track employee time without truly understanding what it is!

Actually, there is. When you're considering a time tracking software, you're not just investing time and money into what the software is today, but also what the software will be like in years to come because changing time tracking software isn't easy.

Jibble runs on an ASP.NET framework with Swift and Kotlin for a native mobile experience and Vue.js for its web app. In plain English, Jibble is built on robust yet modern platforms, which means stability and super-fast development cycles.

Check out Jibble's product roadmap – Jibble is not only the highest-rated timesheet software, it's also getting better every week.

We understand Jibble isn't for everyone, no product is.

The good news is that there are plenty of other options out there, although none are as highly reviewed by independent reviewers and users as Jibble.

To help you make the right choice, we've reviewed honestly all the alternatives, and here are our top 6 time tracking software picks. Or check out Jibble's reviews of other time tracking software.

While using Jibble is really easy, setting it all up so it works with the time policies of your organization isn't always that easy.

So, feel free to book a meeting with one of our experts to help you get set up.

Don't waste another minute! Jibble is FREE forever.

Get jibbling with the ultimate time tracking software...

Track time now - it's FREE!