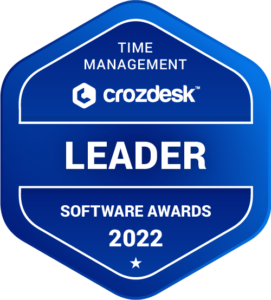 Online kiosk

Allows staff to clock in from a shared tablet

Kiosk linked to your timesheet app

To easily work hours and overtime calculations

Jibble's timesheet app allows you to easily calculate payroll hours. Timesheets are downloadable to Excel or CSV which you can export to your payroll software.

Employee timesheet

Face spoofing prevention

Maximum accuracy and security

Ensure validation of the right person at all times with advanced depth estimation technology designed to protect against spoofing by static or dynamic 2D images and videos.

No internet connection?

No problem

Jibble's kiosk works without an internet connection. When the kiosk is back online it sync up the data with the cloud.

Offline Time Tracker

GPS location tracking

...to make sure that kiosk is where it's supposed to be

Make sure employees are at the right place with GPS. Set up geofences to prevent them from clocking in outside their worksite. Jibble is the only software you'll ever need for employee time tracking.

Geofence attendance

Time tracking restrictions

...to suit your payroll policies

Set your staff schedules and then set time restrictions on how early or late staff and clock in and out. These settings can be customized by group or location.

Track payroll hours

Location based reminders on personal phones

...or time based ones

Set up reminders so that when staff arrive at their work location they get reminders on their personal mobile phones to Jibble in or out on the kiosk.

Detailed kiosk settings

...customizable for each kiosk

The kiosk setting is only accessible by managers, admins, and owners using their own PIN to unlock kiosk settings. Members do not have access to it.

Powerful filters

...so you can get the information you need

Jibble's filters allow you to filter by Location, Member, Schedule, Client, Project, and Client and grouping and then sub-grouping this information, providing actionable insights into your payroll and workforce.

Customizable overtime rates

...and settings.

Set overtime rates for various types of daily overtime or weekly overtime.

Jibble works around your payroll cycle

...with approval workflow

Pay periods are closely linked to approvals. Require each timesheet for the respective pay period to be approved by managers through Jibble's approvals workflow before it's ready for payroll.

Payroll hours tracker

Restrict clock ins

...or make them flexible

Jibble's online kiosk is part of a complete a complete time and attendance solution that allows you to customize the level of 'trust' when it comes to clocking in. Allow your staff to clock outside geofences, but only with face-recognition, and let them edit their time entries. Jibble lets you run your business your way.

Kiosk settings with Groups

Assign permissions

Jibble's grouping feature allows larger organizations to assign employees to different groups, select managers for those groups and assign various permissions, meaning that Jibble's online kiosk will grow with you.

Kiosk entries with activities, projects, and clients

...and much more

Split time tracked by activities, projects, or clients to understand what the team is working on and to know where costs are going.

Dead easy onboarding

You can start inviting your team in minutes

Onboarding your staff for online kiosk and getting set up can take minutes. Invite your team via email, SMS send them a link, or onboard them on the kiosk itself. Step-by-step, you'll be guided through the process and if you're ever stuck give our friendly customer support team a shout.

Get started now - it's FREE!

A complete attendance system

...for SMEs to Enterprises

From time and activity tracking to attendance to lateness analytics, Jibble is the attendance software that can streamline your business, whether you have 2 staff or 200,000.

Enterprise time and attendance
Tens of thousands of users love Jibble's online kiosk
Easy to use, easy to track the staff, choosing the authorized location in order to log in or out which means no one can cheat! No need to go to the office to check the staff if they came or not.

Pleased. Great for daily times. Great, easy-to-use attendance software that you can amend to suit your business. The employee facial recognition attendance is really good and very easy. 10/10

Jibble exceeded our needs and continues to update. Easily got our team onboard right away. Great for time stamping employees that work offsite.

10/10 for ease of use. The web browser and the app are incredibly easy to use, change settings, and create reports. The free version has everything we need and more! They could have charged me for the time and attendance software, and I would have paid it! We love Jibble.

Incredibly easy to set up and use time and attendance software

Time and attendance and ensuring staff arrive on time is critical. Jibble helps. It's incredibly easy to set up and use, the hard work is already done and onboarding is a breeze. Love it! Jibble gives a host for free.

I would recommend this to my friends

I like how simple the software is. You do not need to be tech-savvy to understand this time and attendance software. I would recommend this to my friends.

Much easier to manage my staff's working hours and with facial recognition software

I have found that Jibble makes it much easier to manage my staff's working hours and with the facial recognition feature, there is no question about who was there or not... easy to use for the staff. I switched from an app from the Apple app store, as it did not meet my needs as Jibble does.

It's just amazing. It's easy to use. Offline mode is amazing. Solved all problems with biometric machines and so on.

FAQs

Some frequently asked questions...

An online time tracking kiosk is a web-based application or software that allows individuals to track their time and attendance electronically. It serves as a virtual clock-in and clock-out system, enabling users to log their working hours, breaks, and time-related data from any device with internet access.

The primary purpose of an online time tracking kiosk is to accurately record and monitor the time spent by employees or teams on various tasks, projects, or activities. It simplifies the process of time tracking, eliminates the need for manual record-keeping, and enables efficient management of working hours.

An online time tracking kiosk is a system or device that enables individuals to record their working hours or attendance. Here's how a typical time tracking kiosk works:

User Authentication

– The time tracking kiosk requires users to authenticate themselves before they can access the time tracking functionality. This authentication can be done through various methods such as entering a unique PIN, swiping an employee ID card, or using biometric authentication like facial recognition.

Clocking In/Out

– Once authenticated, users can indicate their start or end of work or record breaks by selecting the appropriate option on the kiosk. This could involve pressing a "Clock In", "Clock Out", "Break" button on a touchscreen interface or by scanning an ID card.

Time Entry Details

– Some time tracking kiosks may allow users to enter additional details related to their time entry. This could include selecting a specific project or activity they are working on, specifying their work location, or adding notes.

Time Recording

– The time tracking kiosk records the relevant information, including the date, time, and user identification, to create a time entry. This data is typically stored in a database or cloud-based system.

Display and Confirmation

– After the time entry is recorded, the kiosk may display a confirmation message to the user, indicating the successful clock-in or clock-out.

Administrator Access – Time tracking kiosks typically have an administrator interface that allows administrators or managers to configure kiosk settings, manage user profiles, generate reports, and perform other administrative functions.

Using a time clock kiosk app can offer several benefits for businesses and individuals. Here are some of the key advantages:

Accurate Time Tracking

– A time clock kiosk app ensures accurate tracking of employee work hours. It eliminates manual errors and reduces the risk of time theft or inaccuracies associated with traditional punch cards or manual timesheets.

Streamlined Attendance Management

– The app simplifies attendance management processes. Employees can easily clock in and out, record breaks, and manage their attendance data digitally. This streamlines administrative tasks and reduces the time and effort required for attendance tracking and payroll processing.

Real-Time Monitoring

– The app provides real-time visibility into employee attendance and working hours. Managers and supervisors can monitor employee attendance and track their hours instantly. 

Compliance with Labor Regulations

– Time clock kiosk apps often include features that help businesses comply with labor regulations and labor law requirements. They can enforce break times, calculate overtime, and generate reports to ensure adherence to legal standards.

Data Accuracy and Reporting – With a time clock kiosk app, you can generate accurate and detailed reports on employee attendance, working hours, and other time-related metrics. These reports provide valuable insights for payroll processing, project costing, workforce planning, and overall business analysis.

Yes, there is! Jibble is a 100% free online time tracking kiosk.

Not only is Jibble free forever for an unlimited number of users, but Jibble is also the highest rated online time tracking kiosk according to a consensus of independent user reviews – it's no wonder thousands of users sign up with Jibble every month!

Simply sign up for a free account, set up activities and projects, invite employees to your organization and start tracking time to automatically record worked hours and generate comprehensive reports.

Apart from being the highest-rated time clock kiosk based on independent user reviews, here are a few other reasons why Jibble is the ultimate time tracking kiosk for your business:

Comprehensive Time Tracking

– Jibble provides robust time tracking capabilities, allowing users to accurately record and track time spent on different tasks, projects, or clients. Jibble also offers multiple time entry methods such as timers, manual entries, and integration with other tools.

User-Friendly Interface

– Jibble is known for its user-friendly interface and intuitive design. Employees find it easy to navigate the app and clock in or out without confusion or complications.

Geolocation Restrictions

– Jibble offers geolocation restrictions, allowing organizations to enforce location-specific clock-ins or restrict clock-ins from unauthorized locations. This feature helps ensure that employees are physically present at the designated workplace while clocking in.

Facial Recognition

– Jibble utilizes facial recognition technology to verify the identity of individuals and record their attendance or working hours. This feature adds an extra layer of security and helps prevent buddy punching or time theft.

Reporting and Analytics

– Jibble provides reporting and analytics capabilities, allowing users to generate customized reports on employee attendance, working hours, and other time-related data. This helps businesses gain insights into workforce productivity, identify trends, and make data-driven decisions.

Integration with Other Systems – Jibble offers integrations with popular business tools such as payroll systems, project management software, and communication platforms like Slack. This integration capability allows for seamless data transfer and synchronization between different systems, enhancing workflow efficiency.

Don't waste another minute! Jibble is FREE forever.

Get jibbling with the ultimate time and attendance software...

Track time now - it's FREE!