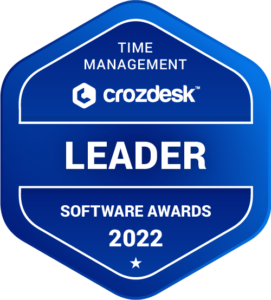 Keep a track of field employees from any device

...desktop, mobile and tablet

Location data synced from the employee's app to the cloud so you can monitor team performance whether on the road, with clients, on site, or at the office.

Live GPS Tracking

Accurately track employee location

Ensure accurate attendance using the phone or mobile's GPS. Make sure your team is in the right place at the right time with Jibble's live location tracking software.

Live GPS Tracking

Face recognition

Eliminate buddy punching

Jibble's app has advanced AI face recognition technology. Staff simply tap, snap and they're jibbled in.

Face recognition attendance software

Geofencing

Make sure your team is where they need to be

Use our geofencing technology to ensure your team are in the right place at the right time. Make your geofences as small or large as you want, depending on your needs.

Geofence attendance

No internet connection? No problem!

Jibble in without the internet

Employees can jibble in and out weather there's an internet connection or not. When the tablet or mobile is back online, it syncs up the data with the cloud.

Tracked hours go straight into timesheets

...exportable in Excel or CSV format

Jibble's employee time tracking software allows you to easily calculate payroll hours. Timesheets are downloadable to Excel or CSV which you can export to your payroll software.

Timesheet app

Calculate field service workers' overtime

Multiple overtime settings

Multiple overtime settings mean we have you covered. Finally, accurate overtime payments and happy staff!

Customizable clocking in restrictions

As flexible or strict as necessary

Make clocking in as flexible or strict as you need. And if the default settings aren't enough Jibble allows you to customize as you need.

Detailed analytics and reporting

Dig into the details

Detailed analytics and reporting to help you manage payroll, employee productivity, or budget costs. Time tracking and timesheets with endless possibilities.

Advanced filters

Get insights you need

Jibble's advanced filters allow you to drill down to the information you need. Group by date, member, activity, project or client and then sub-group, with graphical reports or exports giving you insights you'll wonder how you managed without.

Automated approval workflow

Managers approve timesheets

Calculated work hours can require a manager to approve them before they are ready for payroll.

Easy onboarding

With great customer support when you need it

Invite your employees via email, by sending them a link, or even SMS. You can have your team jibbling in and out within minutes and if you get stuck just reach out to us via chat and our customer support team will be there to help.

I want to start onboarding my team now!

FAQs

Some frequently asked questions...

There are several ways you can track your employees' time in the field:

Mobile Time Tracking Apps

– Utilize mobile apps designed for time tracking, such as Jibble. Employees can use these apps on their smartphones or tablets to clock in and out, track task durations, record breaks, and capture work-related information. Many of these apps also offer GPS tracking to verify employee locations.

Time Clock Systems

– Implement portable time clock systems that employees can carry with them to different field locations. These systems often use biometric identification such as facial recognition, RFID cards, or PIN codes to record employee attendance and working hours.

Electronic Timesheets

– Create your own time tracking spreadsheet or use pre-designed timesheet templates in programs like Microsoft Excel or Google Sheets

that employees can fill out digitally. Employees can enter their start and end times, task descriptions, and any additional notes or details.

Manual Tracking

– If you prefer a low-tech approach, you can track your hours manually using a notebook, journal, or a physical timer. Simply record the start and end times of your employees' work sessions and calculate the total hours worked.

Time tracking software is essential for field services for several reasons:

Accurate Billing and Invoicing

– Time tracking software ensures accurate billing and invoicing for field services. It allows you to track the actual time spent on each project or client, helping you generate accurate invoices based on the services rendered. This promotes transparency and helps you get paid for the work performed.

Compliance with Labor Laws

– Time tracking software helps ensure compliance with labor laws and regulations regarding working hours, breaks, and overtime. By accurately recording their time, you can demonstrate that you are adhering to legal requirements and avoid potential legal issues or penalties.

Workforce Management

– Time tracking software provides insights into the productivity and efficiency of field service employees. It allows you to monitor their working hours, identify any bottlenecks or inefficiencies, and make data-driven decisions to improve overall workforce management.

Resource Allocation and Scheduling

–

Time tracking software helps in effectively allocating resources and scheduling field service tasks. By tracking the time taken for each task or job, you can better estimate the time required for similar tasks in the future. This enables you to optimize scheduling, assign appropriate resources, and meet customer expectations.

Performance Evaluation

– Time tracking data can be valuable for performance evaluations and feedback sessions with field employees. It provides a quantitative measure of their productivity and allows you to identify areas where additional support or training may be needed.

Cost Control and Profitability

– Time tracking software helps control costs and improves profitability in field services. By tracking the time spent on tasks, you can identify areas where resources are being underutilized or where costs are exceeding the budget. This enables you to take corrective measures and optimize operations to increase profitability.

The cost of a field employee tracking app can vary depending on several factors, including the features offered, the number of users, the level of customization required, and the pricing model of the software provider.

Certain software solutions may provide subscription plans on a monthly or yearly basis, with costs varying from a few hundred dollars to several thousand dollars per year, depending on the number of users. On the other hand, there are free options available that do not impose any user limits, such as Jibble's field employee tracking software, which remains free indefinitely.

When selecting a timesheet software for field service workers, consider the following key features and factors:

Mobile Accessibility

– Ensure that the software has a mobile app or is mobile-responsive, allowing field workers to easily access and use the timesheet functionality on their smartphones or tablets. This enables them to track time and log activities on the go, even in remote locations.

GPS or Geolocation Tracking

– Look for a software that incorporates GPS or geolocation tracking features. This allows you to verify the location of field workers when they clock in or out and create virtual boundaries around worksites, ensuring accurate time tracking and attendance records.

Offline Mode

– Field service workers often operate in areas with limited or no internet connectivity. Therefore, a timesheet software with offline mode functionality is crucial. This feature allows employees to continue tracking their time even when they are not connected to the internet. The data can then sync automatically once a connection is available.

Customizable Fields and Workflows

– Field service work often involves unique activities, tasks, or projects. Look for a software that allows you to customize the fields and workflows to match your specific needs. This flexibility ensures that you can capture the necessary information and adapt the timesheet software to your business processes.

Integration Capabilities

– Consider whether the timesheet software integrates with other systems or tools you use, such as project management software, payroll systems, or accounting platforms. Seamless integration streamlines data flow, reduces manual entry, and improves overall efficiency.

Reporting and Analytics

– Robust reporting and analytics capabilities are essential for monitoring productivity, tracking project costs, and analyzing workforce performance. Look for a timesheet software that offers comprehensive reporting features, including the ability to generate custom reports and extract data in various formats.

User-Friendly Interface

– The software should have an intuitive and user-friendly interface that makes it easy for field service workers to navigate and record their time. A clean and intuitive design reduces the learning curve and encourages adoption.

Yes! Jibble's time tracking software for field employees is 100% free forever without any employee limit. 

Unlike other field time tracking options that may offer premium or paid versions with extra features, Jibble offers ample functionality tailored for field workers, all available completely free of charge.

Don't waste another minute! Jibble is FREE forever.

Get jibbling with the ultimate field employee tracking software

Track time now - it's FREE!