Every month, thousands sign up to Jibble to track employee time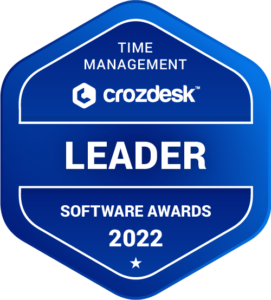 Jibble's timesheet software works seamlessly on any device
Mobile time tracking

Turn any device into a time clock

Give your team the option to track time on site, remotely, or while they're on the move. One click, and you're in!

Use precise geolocation technology to ensure your team is in the right place at the right time. Choose a location anywhere in the UK or overseas.

Eliminate buddy punching and time thefts with live face recognition. Attendance made easy (and fun!) with a selfie.

Offline timesheet software

No internet? Not an issue. Track time even when the connection drops.

Web time tracking

Track time in any browser

Jibble in and out with one click of a button. Switch activities, projects or clients without having to clock out.

Edit timesheets

Manage time entries and hours, or restrict timesheet editing. Precise timesheets to avoid payroll fines.

Advanced reports

Gain insights for costing and productivity.

Seamless desktop tracking

Track time with our Windows time tracker or Mac time tracker, all within your familiar desktop environment.

The flexibility you need

Capture hours as they happen in real-time or add manual entries for work that happens off-screen.

Real-time synchronization

Log hours on your desktop, then seamlessly switch to your mobile. Our real-time data synchronization keeps everything in harmony.

Shared kiosk tablet

Set up a work tablet or phone as an online kiosk

Ridiculously easy time tracking. Make clocking in and out a habit for your entire team.

Kiosk Speed Mode

Team members are clocked in automatically when they stand in front of a kiosk thanks to Jibble's powerful facial recognition capabilities.

Offline employee time tracking

Track time even with a weak connection. Data will be synced to the server once you're back online.

Extra security

Use face recognition or customized pin numbers (or both!) to ensure secure clock-ins.

Microsoft Teams or Slack

Track time from Slack or Microsoft Teams

Making it that much easier for your team to Jibble in and out.

Stay on top of the action

See who's Jibbled in and out, view timesheets, get alerts, and so much more, all from within Microsoft Teams and Slack.

Super easy to set up

Get your team Jibbling with our Microsoft Teams time tracker or Slack time tracker within minutes.

Chrome Extension

Track time from anywhere your work takes you

Tracking time without desperately hunting through your open tabs.

Save time, increase efficiency

Your timer is just a click or keyboard shortcut away – it doesn't get any easier than this.

Real-time syncing across all platforms

Start the timer via the time tracking extension for Chrome and stop it from any other device.

Manage time off like a pro

Jibble's statutory leave and time off tracker means leave is linked to work schedules. Managers approve leave via the web browser or while they're on the move. Makes your work so easy, you won't even want to take time off.

Statutory Leave Tracking

Accurate data with real-time updates

Never miss a thing

Accurate monitoring requires accurate time tracking. With Jibble, timesheets are updated as soon as team members submit an entry, so you spend less time managing and more time producing results.

Detailed reporting and analytics

Powerful insights at your fingertips

Detailed reporting and analytics to help you manage payroll, employee productivity, and budget costs. See breakdowns by activity, project, or client, and breakdowns of overtime calculations.